Amazon eCommerce platform
Retailers need to manage vast amounts of inventory from a variety of webstores and online marketplaces, including Amazon. Providing consumers with a fully-integrated and consistent experience through omnichannel eCommerce is critical as positive customer experiences become more important in maintaining brand loyalty and return shoppers.
Amazon inventory management is often time-consuming and overseeing multiple online locations, including eBay, can be tedious. Manually monitoring marketplaces for stock accuracy and updating listings across various locations can take time away from tasks better spent elsewhere.
Many eCommerce managers and business owners face pressures to scale and continually drive sales but are limited by the tools at their disposals. Resources are either ineffective, unintuitive, or unequipped to deal with the omnichannel eCommerce experience.
Maintaining tight control over your online marketplaces, including Amazon, can be the key to a retailer's success through multichannel software like ChannelGrabber. Inventory management systems specifically built for the omnichannel eCommerce experience help increase sales, manage inventory efficiently, adjust stock levels in real-time, and eliminate overselling to disgruntled customers.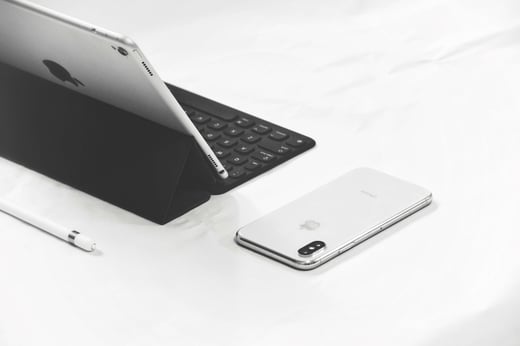 Amazon inventory management software
Amazon inventory management systems, like ChannelGrabber, provide a multitude of other benefits including:
Driving sales with real-time, accurate inventory automation.

Syncing inventory information across marketplaces in five minutes or less.

Instant cross-listing at scale to other web stores including eBay, WooCommerce, and more.

Improving business process efficiency with one centralized ecosystem for online sales.

Sending and fulfilling professional invoices to diverse carriers automatically upon dispatch.


---
Amazon inventory management users have seen a reported 90% reduction in the time spent processing orders, a testament to the simplicity of the solution. ChannelGrabber never complicates what should be a straightforward and streamlined omnichannel process.
---
eCommerce software and omnichannel solutions like ChannelGrabber help ease the burden of managing retail carriers and supply chains including Amazon. ChannelGrabber is a complete retail hub for simplifying inventory management, listings, and fulfillment for omnichannel eCommerce at scale.
Retailers can confidently meet business KPIs with automatic inventory syncs across multiple platforms, provide customers with instant invoicing, and one-click listing duplication.

To learn more, book a demo with a ChannelGrabber expert today.